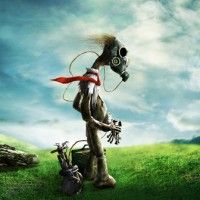 Welcome to the year of 2012. You say,"Why that year?"
The prediction is that
time won't exist after 2012.
The earth will be a mass of destruction and desolation.
Will anyone be walking around? Who will be left, anyone?
I have carefully
listened to the Mayan Indian predictions and just recently
was introduced
to the Hopi Indian predictions which seem to have a good
foot-hold along
the same lines.
It seems that many of Mayan predictions
have managed to
take place.
I wonder how
this happens? How do they do this?
Do we live our lives, for the next two years, based
on what they say is
going to take place? If so, how do we do that? Personally,
I believe
in
the book called the Bible and in the Godhead. No man will know
the day
or the hour.
Okay, having said that,
I must say that the Bible says
we will
know the signs of the times.
I see those signs everywhere.
Well, back to the earlier predictions of the Indian tribes.
They did
not
have microwave technology that modern man has today. They had to
base their
world around the stars, winds, magic potions, visions and witch
doctors. I think they managed to do pretty well
considering, much like a
doctor back in those days who didn't work with fancy equipment
and walk
through the halls of sterile hospitals after years and years of schooling.
He used
tools much like the Indians used: Eyes, ears, hands and touch.
Think about it......is it really so, or could it be?