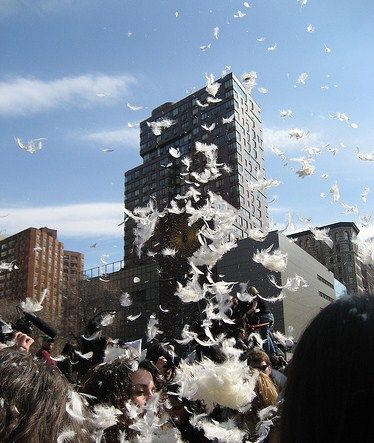 Recently, I watched a portion of a movie that I found to be thought provoking. The movie was dealing with people that spread rumors about others. The woman involved was one of the parishioners; she had made confessions regarding her own problem with gossiping.

The priest told her to go back home, take a feather pillow and a knife up on the roof top of her building. He then told her to slash the pillow with the knife. She did as she was told; feathers went flying every direction as the wind carried them farther than the eye could see. The priest then told her to go back upon the roof top and retrieve every feather. She told him that would be impossible because the feathers were floating in the wind in all directions.

This reminded me of a recent trip to the gravesite to visit with my Daddy. A feather floated past me; it, too, was carried by the wind. I watched it stop a few feet in front of me. Suddenly, I found myself wondering where it originated and where would it end up. I watched it for a long time until it finally flew out of sight. Actually, I left the place where I was sitting and followed it until it flew beyond a point that was designated out of bounds to visitors. I was on the military base.

I thought about the movie and understood perfectly how this walked hand in hand with our lives. We tell someone about another person; it could be something with an interesting twist or something hurtful and malicious. From our mouths these words would fly; likened to the feathers in the wind, we could not retrieve the words.

How sad that we do this. Maybe the next time we stop for a conversation with someone, we should think of the pillow, the feathers, and the seriousness of what we are about to do. The old saying goes like this: If you can't say something good about someone, say nothing at all. Let's not send our words flying into countless ears and minds.