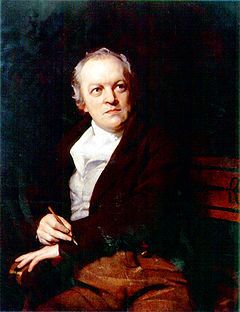 On December 04, 2010 I wrote a blog titled Tidbits of Information. It dealt with my concerns or convictions of individuals being labeled with varied mental health diagnosis. The possibility was there for physical health issues being the culprit instead; things yet undiscovered in the 1700s-1900s. I collaborated with an out-of-town psychiatrist who would get back with me regarding the required information of this era. Regretfully, I was unable to obtain the info that I needed to continue my blog on that subject. I would welcome insight from anyone that could add to these thoughts.

Recently, I read an article on how mental illness possibly has an effect on an artist's work. One of the artists in the article was William Blake. It seems most of his drawings and poetry was inspired by visions that he not only saw but with whom he spent time conversing. As in the case of William Blake, many have taken this train of thought to connect art with a form of madness.

Thinking of a close friendship of mine, I think of a person that has been asked to draw this thing or things which he sees. These drawings are horrendous to the point of causing concern to the psychiatrists' involved in this case. This particular person has several mental health issues; but in many other areas of his life, he is quite intelligent.

Once more, I pick up the thought of labeling. Have we continued to label individuals
not based on their saneness, but their insaneness because we, as a people, have determined what is sane and what is not…..

I know there are areas where there are absolutely no questions that someone is perversely ill mentally. But, where do we draw the line in labeling or casting a shadow of negativity on someone that may not be as MAD as we have projected them to be?….